The Gardens
---
Dick O'Brien had studied garden design for years, sketching ideas as he went along. After Elton Vineyard was well established, Dick turned his attention to creating an oasis on their property. In 2000, construction began on a beautiful 1.5-acre garden, complete with a koi pond and two gazebos. He utilized the enormous boulders that were uncovered when the last sections of the vineyard had been cleared to define sections of the garden. One of those boulders was engraved to honor Betty O'Brien's father, Elton Ingram.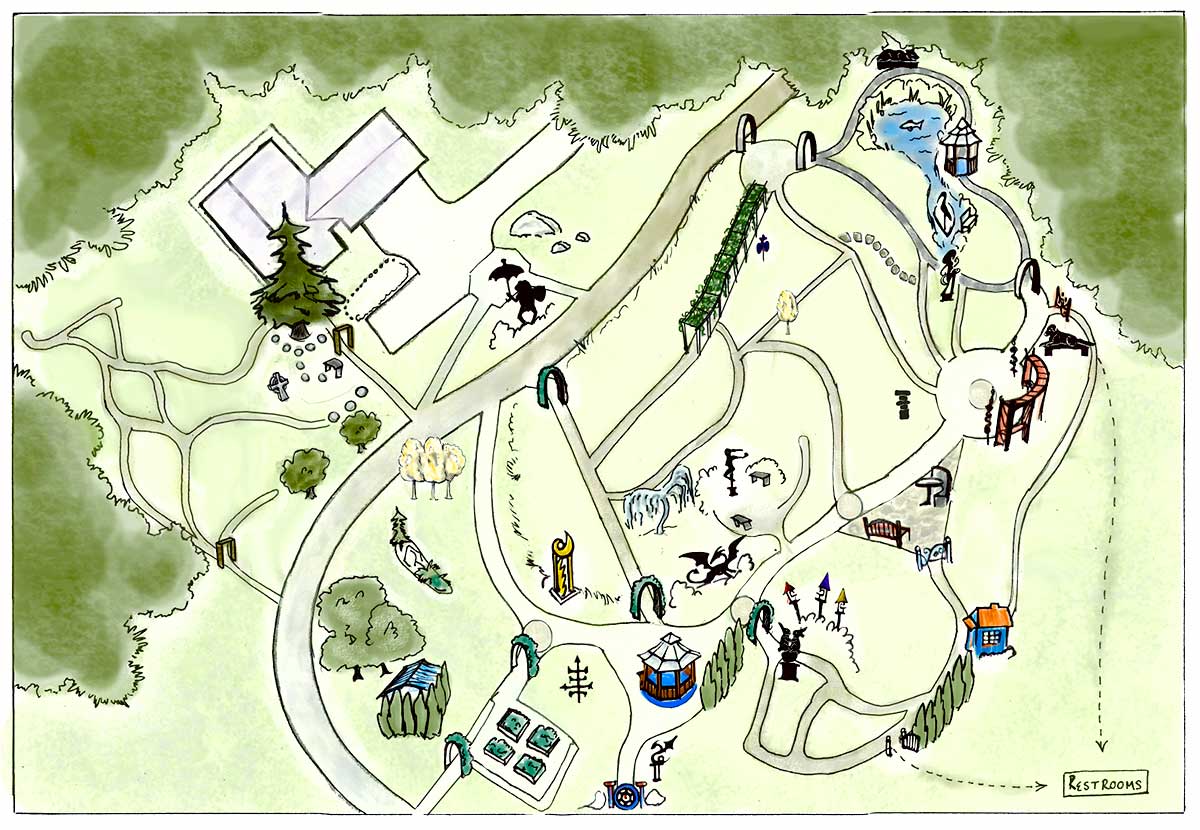 Many of the sculptures and glass art pieces that Dick and Betty collected from their travels found a home in the gardens. A special work of art in the garden is a bronze statue called "She Danced All Day in the Garden with Her Hat On," which became the inspiration for the Elton label.
Garden map hand-drawn by Emi Bernau, daughter of Jim Bernau, Founder of Willamette Valley Vineyards.